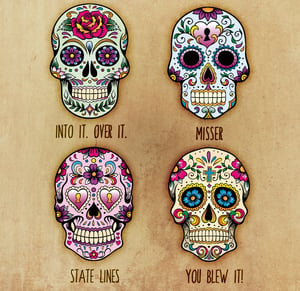 $

6.00
Under 50 copies leftover from fest! act quick. Do not buy with the intention to resell a charitable product. I have the right to cancel any purchase.
Music Gives Back will be putting out a 7" vinyl split featuring Into It. Over It., Misser, State Lines, and You Blew It! The 7" will be limited to 250 copies and available exclusively in Florida at The Fest '11. HOWEVER, on Sunday, September 9th, at 12:00PM EST ill be putting 50 copies up for Pre-order for those of you who cant make it out to Florida. Keep an eye out. 100% of proceeds go to The Cystic Fibrosis Foundation.
So please support a great cause, and listen to incredible music.
A very special thanks to Into it. Over it, Misser, State Lines, and You Blew it for jumping onto this. It could not have been done without you guys.
Check out those bands below
Into it. Over it.
www.facebook.com/intoitoverit
Misser
http://www.facebook.com/Missermusic
State Lines
http://www.facebook.com/statelinesband
You Blew it!
http://www.facebook.com/youblewitfl